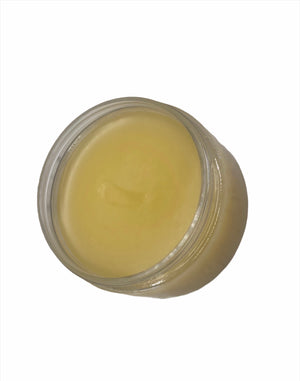 Double cleanse or remove even the toughest of make up? How about BOTH?! Break down dirt, clear your pores, control mass sebum production, and protect your skin! 


Our Melted Cleansing Balm was formulated using the science behind Korean skincare. With ingredients like jojoba oil, green tea, licorice root, and goji berry, your skin will feel softer and over time, will appear brighter! 


Oily skin? No problem! Fight oil with oil! This blend is formulated with non-comedogenic oils so it will never clog your pores. 


HOW TO USE: 
Apply a nickel sized amount to palms, massage until melted, gentle massage onto dry skin for 1-2 minutes. For makeup removal, apply quarter sized amount and massage until makeup is completely broken up. Wipe away with a damp towel. Follow up by cleansing your skin with your favorite cleanser and proceed to follow your normal routine. 


INGREDIENTS: JOJOBA OIL, APRICOT KERNEL OIL, OLIVE OIL, GLYCERIN, EMULSIFYING WAX, CETYL ALCOHOL, AQUA, SYNTHETIC WAX, GREEN TEA EXTRACT, LICORICE ROOT EXTRACT, GOJI BERRY EXTRACT, LIQUID GERMALL PLUS (PARABEN FREE PRESERVATIVE) FRAGRANCE (LESS THAN .03%) 
 NET WEIGHT: 4 fl oz
Amazing
Removed my lash glue pin eyeliner with no problem!!! This is a amazing product!! Highly recommend.
Melted Balm
I LOVEEEEEEEEEEEEE this. I like it better than the soap wash. It makes my skin feel silky smooth . I need this in travel size!!!!!!!