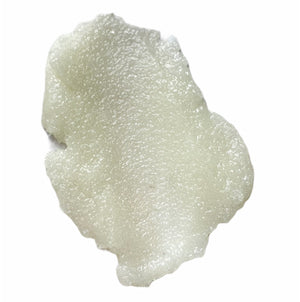 8oz
Meet our brand new Body Polish! Made with real sugar and shea butter! Formulated with a special blend of coconut, avocado, jojoba, and sweet almond oil. Our Body Polish is moisturizing, exfoliating, and will leave your skin soft and glowing! 
INGREDIENTS: SUGAR, COCONUT OIL, SHEA BUTTER, SWEET ALMOND OIL, EMULSIFYING WAX, AVOCADO OIL, JOJOBA OIL, AQUA, CANDELILLA WAX, FRAGRANCE, LIQUID GERMALL PLUS (NATURAL PRESERVATIVE), VITAMIN E, SKIN SAFE COLORANT
FRAGRANCES 
Watermelon Gelato 
Oatmeal, Milk, & Honey
Sugar Kiss 
Snowfall
Cashmere 
Mango and Coconut Creme 
Lemon Sugar Cookie 
Rosa
Had to restock and try some new scents
Love these scrubs. Will be getting more
Oatmeal, Milk, & Honey
I love love LOVE this body polish!! It has a sweet almond smell, and leaves my skin feeling extra moisturized and smooth. Looking forward to trying other scents in the future :)
Something New
I have never used a body polish before so I wasn't sure what to expect. It goes on nice, spreads well without being abrasive and left my skin feeling very smooth and hydrated. There wasn't an oily or residue sensation afterwards which is great. I will definitely make it part of my weekly pamper routine.
Works so well
This body polish not only smells great but worked great with my sensitive skin. It left my skin super soft and moisturized and smoothed out my skin tone. Definitely will be purchasing again!
My Fav Body Scrub
This scrub is my fav. The Watermelon Gelato is perfect for summer and leaves you soft from head to toe.